---
Presentation
The main goal of the Bioinformatics Platform is to set up a collaborative environment within CIBEREHD and contribute to research projects providing support to scientists on several bioinformatics aspects during experiment design and analyses of quantitative data. We have a wide range of expertise in biological research fields requiring latest computational techniques. The team contributes to research projects by providing support and expertise in programming and advanced data analysis, focusing primarily on high-throughput genomics technologies including microarrays, genotyping, metabolomics, and next-generation sequencing.

Centro de Investigación Biomédica en Red (CIBEREHD)
Instituto de Salud Carlos III
C/ Monforte de Lemos 3-5
Pabellón 11. Planta 0
28029 Madrid
Bioinformatics Platform
Centro Esther Koplowitz
C/ Rosselló 153, planta -1
08036 Barcelona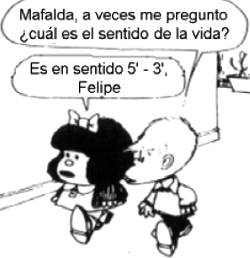 Staff
Principal investigador: Juanjo Lozano, PhD (juanjo.lozano (at) ciberehd.org)
Research associate: Daniel Aguilar, PhD (daniel.aguilar (at) ciberehd.org)
Computational resources
Dell PowerEdge T710
: 96 GB RAM, 12 cores, 20 TB (computing)
Dell PowerEdge R320
: 64 GB RAM, 12 cores, 12 TB (computing and web services)
Links
MiRComb: an R package to analyse miRNA-mRNA interactions. This package combines biological information (expression data) with theoretical information (miRNA target prediction databases) in order to obtain a curated list of potential miRNA-mRNA interaction pairs. Vila-Casadesús M, Gironella M, Lozano JJ. MiRComb: An R Package to Analyse miRNA-mRNA Interactions. Examples across Five Digestive Cancers. PLoS ONE 11(3): e0151127, 2016.
MiRTranslate: a tool to translate miRNA names across different miRBase versions.
MuSiCa: MuSiCa (Mutational Signatures in Cancer) is a shiny-based web application aimed to visualize the somatic mutational profile of a series of provided samples (different formats are allowed) and to extract the contribution of the reported mutational signatures (Alexandrov L.B. et al., Nature 2013, Catalogue Of Somatic Mutations In Cancer, COSMIC 2017) on their variation profile. It is mainly based on the MutationalPatterns R package (Blokzijl et al., BioRxiv 2017).